About Me
I am a trained certified counsellor and a Holistic Therapist.
I started my exploration of Humanistic Psychology 14 years ago when I found myself looking for a deeper meaning in life.
I worked most of my career as an executive leader and manager in the corporate world, until I retrained to become a counsellor and executive coach. I have 25 years of experience of working with people.
I studied a synthesis of meditation and western psychology, and graduated as a holistic Therapist 2006. I have also attended
Middlesex University, graduating in 2011 a
Psychosynthesis counsellor.
---
My Approach


"Kristina's experince and insight helped me balance during a difficult phase in my life" - Tomas

"I cannot recommend Kristina highly enough. I have tried many different counsellors who practise in many different ways but Kristina is unique. She uses a great deal of knowledge, a high degree of emotional intelligence and vast experience in dealing with people, together with a lovely, gentle, intuitive approach to get to the heart of the matter" - Caroline


"Her warmth and humanity shone through every session" - Peter




​My motto in life is "What you focus on will grow". The older I get the more amazed I am of the power of our mind… our thoughts, our focus and how it can shift a situation that seems to be stuck.

We always have an option in every situation and we can choose how we will deal with it and feel about it. The word option is most important as it encourages us to have an open mind about our views, which may well have kept us stuck where we are. Wherever you find yourself in life, whatever the circumstances, you can make the situation into a learning or growing experience. You can be alive enough to get something out of the experience, and you can either like where you are, or if you prefer, work at moving to another, more fulfilling place
Powered by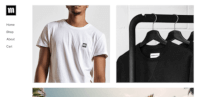 Create your own unique website with customizable templates.